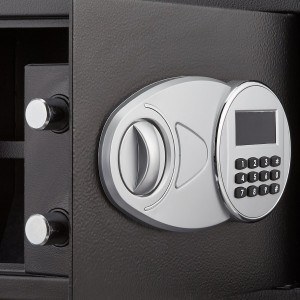 Gone are the days when you could just throw your rifle under your bed and call it good. Most jurisdictions require gun owners to safely lock their firearms away when they are being transported or when not in use. This means you'll need not one, but two different gun safes to meet your needs: one at home and one for your vehicle. Where is the best place to buy a gun safe? Let's take a look!
Option 1: Shop Local 
There are several local stores within your community that will offer a gun safe to you. Shopping local provides a nice benefit to the local economy because shopping dollars at local stores have a value that's nearly double. On the other hand, you'll find that most local stores are selling gun safes that are rather expensive. Even the national chain stores like Bass Pro Shops or Big 5 in the US are going to hit your budget hard. Don't forget to factor in delivery charges.
Option 2: Membership Stores
If you don't mind a lack of selection, then a membership store like Sam's Club or Costco could give you a great deal on a gun safe. You'll likely need to take the gun safe home with you when you purchase it, which could be problematic if you drive a Prius. Many gun safes found at this option tend to be of the no-frills variety as well, so it may be difficult to find something that meets your needs. Remember to add sales tax to your purchase cost.
Option 3: Shop Used
There are numerous ways you could pick up a used gun safe on the cheap today. Websites like Craigslist are offering them all of the time. You can also look at thrift shops, stores like Goodwill, and other second-hand locations. Your local police department may also have some contacts that you can look into and perhaps even get a discount on with the right connections. You'll want to thoroughly inspect a used gun safe, especially within the locking mechanism, to make sure there isn't damage that could get you into trouble later on.
Option 4: Shop Online
If you want to combine all of the benefits found in the previous options together, then this is the best place to buy a gun safe today. When you're shopping online, you don't get to inspect the gun safe personally, but you do have access to public reviews from verified purchasers to get a glimpse of the manufacturing quality. Depending on your online subscription (i.e. Amazon Prime), you might be able to receive free shipping for your gun safe. Many gun safes found online are 10-25% off the MSRP as well, saving you even more money. You just click, buy, and save.
When looking for the best place to buy a gun safe, it is important to weigh all of your options before finalizing a purchase. Look at the pros and cons of each product, consider each value proposition, and then select the best safe that meets your gun storage and budgetary needs. In doing so, you will have the best chance to be satisfied with your purchase.